Custom Home Construction Process
Posted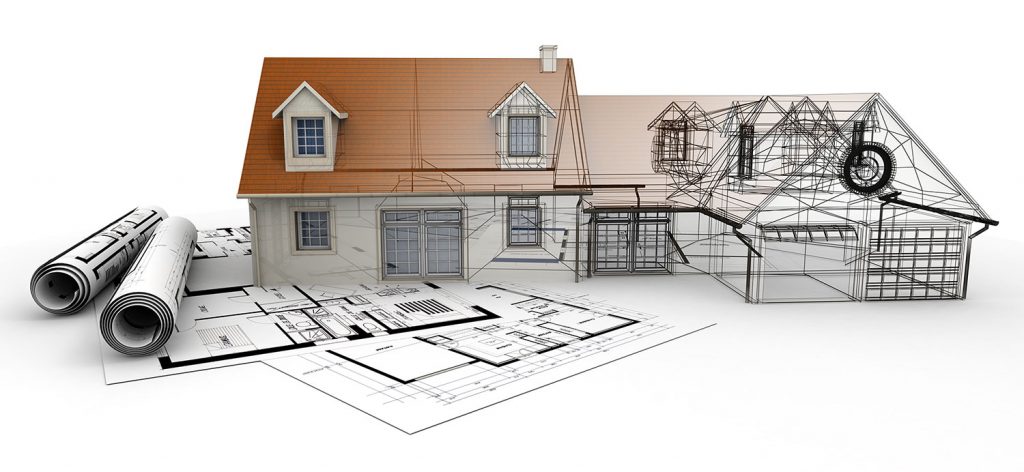 In the beginning; What to expect during custom home construction
Building a dream home can be both exciting and stressful. You've heard stories of both the good and the bad when it comes to custom home construction, so you're not quite sure what to expect. What is the process for building your dream home? There are a lot of decisions to make and possibly some compromise as well. It requires a team effort from start to finish. A team of both you and your builder. So, where do you start?
Property and Blue Prints
First you'll need to purchase property. The size of the property will determine everything else moving forward. You want to be sure the home you have in mind is actually feasible there. Once you have the property yon can begin visualizing a design. The internet is a great resource when looking for the type of home for your family. Sometimes simply driving around a neighborhood you like and drawing ideas from the homes there can be a big help. Do you prefer Traditional? Or Modern? Cape Cod or Colonial? Once you have a general idea of the style you can then begin the process of finding blue prints. If you can't find exactly what you want, we will come out to your property, and from your ideas, create a custom blueprint. We can even take that a step further by placing that blueprint into our 3D home builder! This will give you an idea of how the home will look before we even break ground.
Know Your Budget
The next step is to consider your budget. You have a lot to play with regarding where to spend the most or least during custom home construction. For example; if you love to cook and spend a lot of time in the kitchen then you would want to consider top of the line appliances, prep areas, and seating. Planning your new custom home from the foundation to the roof and everything in between can save you time, money and surprises.
Watching the Progress
When custom home construction begins, you'll see your plans come to life. You're always welcome on a job site to check out progress on your new custom dream home, but there are certain times of day that are better than others. Be sure to check with your project manager for good times to view progress.
The Home Stretch
After the home is finished you will have the opportunity to do a final walkthrough. This will allow you to go through the entire house to ensure everything is perfect. At that time if there is an imperfection or a small change you'd like to make, it can be addressed. Once the walkthrough is complete, all that's left is to hand you to the keys to your new home!